In this guide, you will learn how to jailbreak Firestick and install the latest and best apps to watch Movies, TV Shows, Live Sports and Live TV for free! This guide will work on all Amazon Fire TV devices, including the Firestick 4K and Fire TV cube.
The Amazon Firestick 4K is without doubt the number one choice for being the best streaming device of the year! Being a third of the price of the Nvidia Shield, and much more portable, it has quickly become first choice when it comes to buying something to stream your favorite content! The Firestick is perfect for streaming Movies and Shows from popular apps like Netflix, Hulu, and Amazon Prime Video.
Whilst this is a revolutionary way of watching your favorite content, you are still quite restricted, and most Firestick users are looking for alternative ways to watch Live TV and Sports, or even some of the latest Movie releases, which isn't possible on the Fire TV device without unlocking it with third party apps, which is why most owners are looking for ways to Jailbreak Firestick.
The most common reasons for Jailbreaking the Firestick is to install popular streaming apps like Kodi, Showbox and a few others, so they can then 'fully load' the Firestick with the likes of the Beast Build – which then gives access to a huge amount of free Movies, Shows, sports and Live TV.
In this post, we will show you how to Jailbreak Firestick and Fully load your Fire TV device, keep reading to learn more!
Is it legal to Jailbreak Firestick?
One of the most common questions when it comes to the Firestick Jailbreak asks if it is legal? and the answer is YES, it is!
In fact, the actual term 'Jailbreak Firestick' shouldn't exists, but Jailbreaking is a term use for iOS devices. The android equivalent is called 'Rooting', but that also isn't applicable here, we are simply installing apps that are not on the Amazon app store, but most sellers and users who are not familiar with this process still refer to it as Jailbreaking the Firestick – we thought that's worth mentioning!
So, yes it is legal to install third party apps to the Firestick, such as Showbox or Kodi, but it is illegal in some countries to sell the devices as 'fully loaded', but there is nothing stopping you do it yourself!
Whilst Jailbreaking the Firestick is legal, it may not be legal to download or stream copyrighted content in your country, so it is worth being familiar with your local laws.
Hide your IP address when streaming
To offer a layer or security, and privacy when streaming apps like Showbox or Kodi, most users tend to use a VPN to hide their IP address and activity. A VPN will change your location and IP Address to make it impossible for any apps, services, or ISP (Internet Service Provider) to track or log any activity.
If you want to add a layer of protection after you Jailbreak Firestick, we have an exclusive discount off the best VPN service for streaming, you can claim your discount before it ends.
---
WARNING : Your IP address is : [show_ip]
If we can see your IP address, so can others. Don't let third parties, ISP's or governments be able to track, monitor or log your activity when streaming online. Secure yourself with a trusted VPN today!

-Recommended VPN for Firestick-

You can learn how to install a VPN to Firestick to help protect your activity and identity when streaming.
---
How to Jailbreak Firestick
Lets move on to learning how to Jailbreak Amazon Firestick. In this method, we will be installing one of the most popular app markets called Aptoide, which we will then use to install the best apps for Movies, Shows, Live TV and Sports.
This method is the easiest, and does not involve any hacking, coding or tampering that will harm or break your device. We will simply install the Aptoide app from the web, ad we will be good to go!
Follow these steps to Jailbreak the Amazon Firestick;
Step 1 – Setup the Firestick for Jailbreak
First we need to prepare the Firestick to install additional apps. This does not affect the system or hack the device in anyway. It simply means we can install additional apps which can be downloaded from other sources.
1. Navigate to Settings on the Amazon FireStick home screen using the remote.
2. Navigate to My Fire TV (or Device on Firestick 4K)
3. Navigate to Developer Options
4. Select 'Apps from Unknown Sources' and turn it ON
5. When the warning prompt appears, click Turn on
6. Using the back button on your remote, return back to the FireStick Settings menu and select Preferences
7. Navigate to Privacy Settings
8. Then disable the 2 options; Device Usage Data and Collect App Usage Data by turning them OFF
9.Using the back button on your remote, return to Preferences options and click Data Monitoring
10. Continue to turn OFF Data Monitoring option
We are now prepared to install additional apps and continue to Jailbreak the Amazon Firestick 4K or Fire TV device!
Step 2 – Continue to Jailbreak Firestick
This is where we will install Aptoide Market to the Firestick which will allow us to install all third party apps like Showbox, Kodi and more! This is essentially the Jailbreak Firestick stage.
There are many different app markets and options, such as Filelinked – which we will write a tutorial on separate to this guide. We believe this is the easiest method to Jailbreak the Amazon Firestick in 2020.
First Navigate to the Amazon Firestick Home screen by using the 'Home' button
Use the 'Voice' button on your remote and say 'Downloader', or navigate to the Search icon located on the upper left corner of the interface and type in 'Downloader' and use the 'down' button on your remove to click on 'Downloader'
Under the APPS & GAMES category, navigate to Downloader icon and press the OK button on your remote.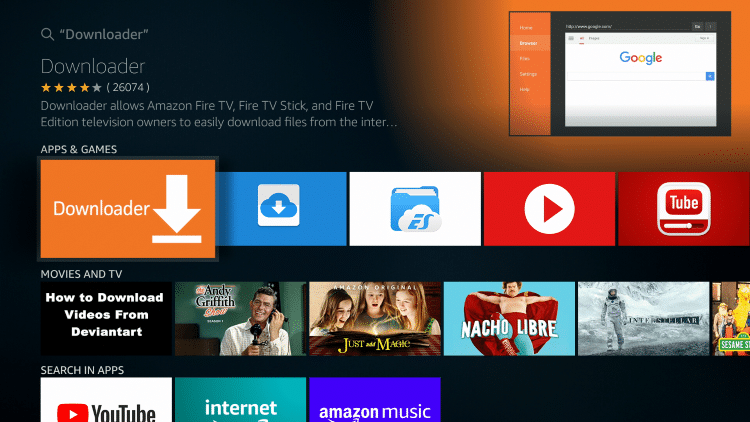 On the next screen, click on the Download button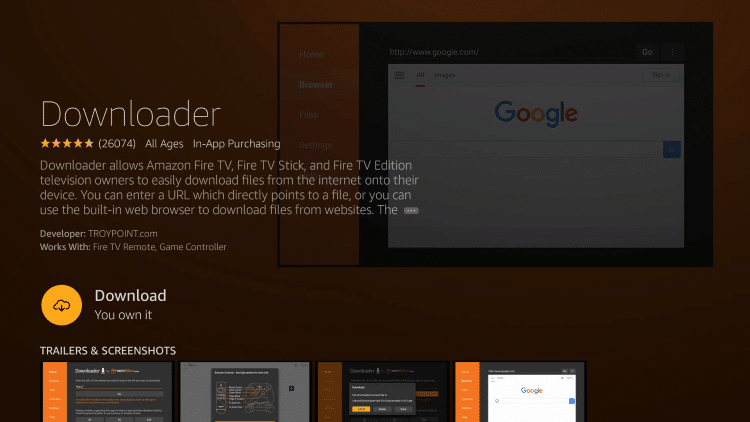 When the download has finished, select Open
A Prompt will appear for storage access, click on Allow
A Message box will appear from Troypoint, just click OK to ignore
Click the URL bar which shows http:// to continue to enter the below address.
A keyboard on the screen will appear. Type in "bit.ly/techchavapp" and click Go.
Wait for Aptoide TV to download to Firestick then click Install
Click Done.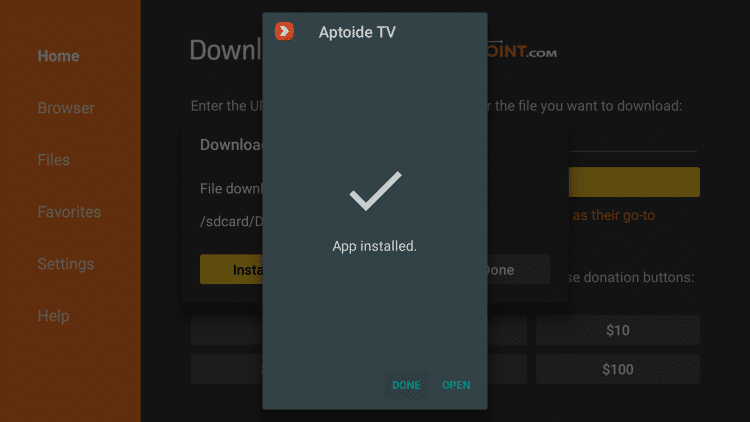 on the popup screen below, click the Delete button. This will help free up space on the Firestick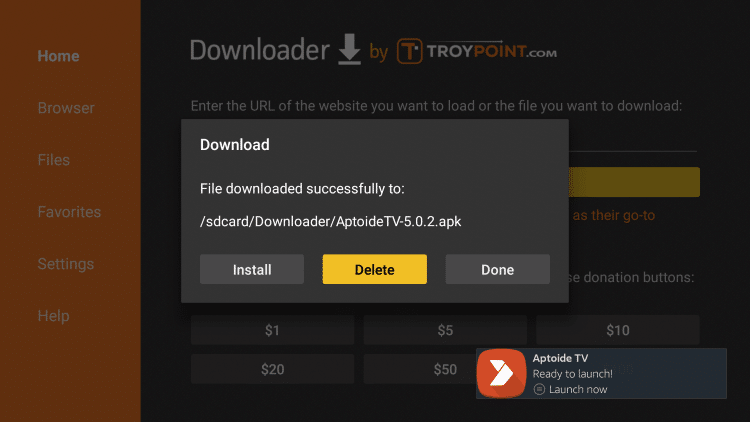 Continue to press delete
Now lets setup a shortcut to Aptoide. Press and hold the Home button on your remote and select Apps.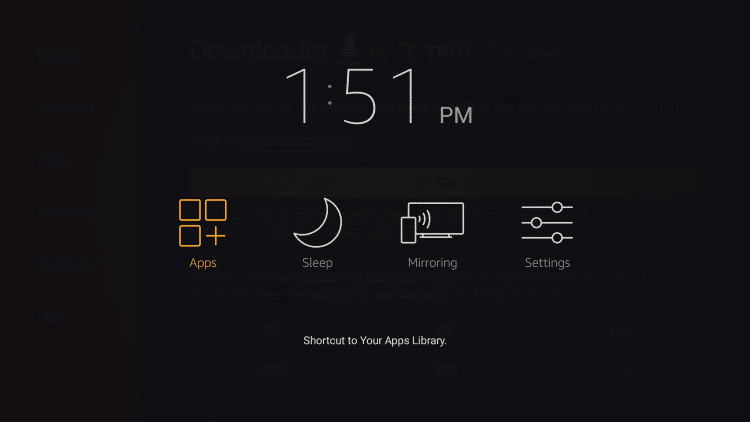 Scroll down to the bottom to locate the Aptoide TV app.
Using the Menu button on your remote, select Move to front
Aptoide TV will now be at the front of your apps
Aptoide TV is now successfully installed! Now let's launch the app
Click OK after any prompts and allow access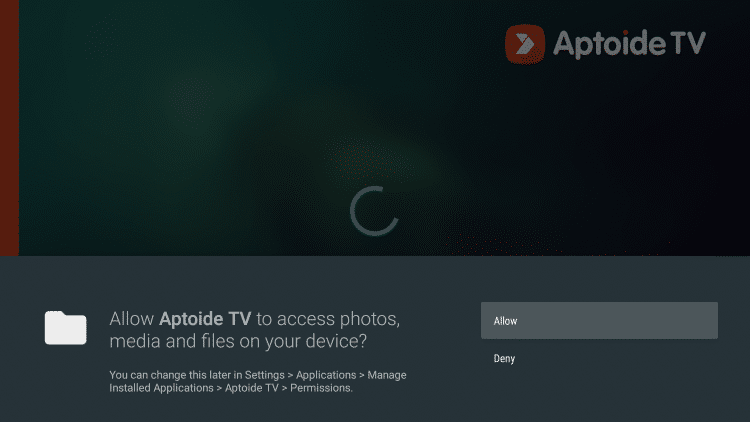 You are now ready to install apps and your Firestick is now 'Jailbroken'. Continue to select the apps you want to install.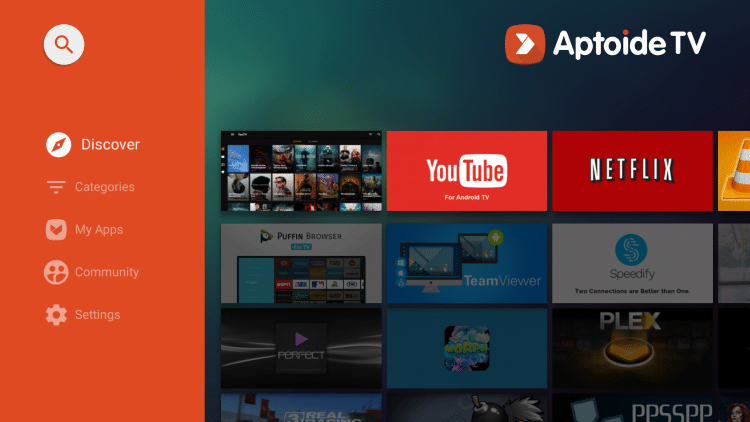 You can download Kodi and follow our guide to fully load your Kodi with the best Kodi build 2020.
Consider checkout out our Shop for some great VPN discount's and Streaming devices!
We hope you found this tutorial useful, now you know how to fully Jailbreak Firestick easily!
Please share the post to help our reach, and follow our social pages for more tutorials just like this!