How to setup a VPN on Firestick
Using a VPN when streaming on the Amazon Firestick is important because it hides your activity from your ISP and any authorities. In this post, we will show you how to setup a VPN on Firestick – which will also work with Kodi!
With an ever growing increase in Firestick 4K sales, we are seeing more streamers 'Cut the Cord' and move away from most satellite and cable companies, due to increase costs for each TV subscription.
Since the launch of popular streaming services like Netflix, Amazon Prime Video and others, the world is moving into a place where live TV is becoming less popular, and streaming is becoming the easiest, cheapest and more enjoyable way forward!
Why buy the Amazon Firestick 4K?
The Amazon Firestick is one of the most popular streaming devices due to its portability and compatibility with the most popular streaming services.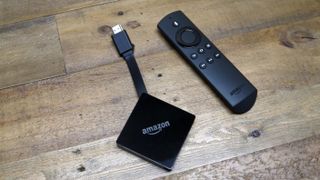 Whilst other streamers may prefer the Nvidia Shield – we think the Firestick is perfect due to its low price!
In addition to popular streaming services like Netflix etc, you can also download third party streaming apps like Kodi, Showbox and more!
Whilst streaming movies and shows on the Firestick may sound exciting, there are also concerns around the content users actually stream.
Many Firestick users watch content from apps like Showbox and others which in some countries is actually illegal, so they look for ways to watch such content without having to worry about letters from their ISP, Government agencies and more!
If you are streaming third party content on the Firestick, it is recommended to use a VPN. This will not only hide your IP address from the service you are streaming from (including your ISP), but it will also unlock more content which you would not typically see without a VPN.
Keep reading to learn how to setup a VPN on Firestick
What is a VPN?
A VPN, also known as 'Virtual Private Network', is secured tunnel that encrypts your internet connection to prevent any third party from logging your IP address.
Streamers tend to use a VPN to change their connections IP address which prevents the app, service or ISP logging their activity, which can be used against them in any legal matters.
There is a choice of using a Free VPN or a Paid VPN, we recommend paid…..
Why you should AVOID using a FREE VPN
Free VPN's are not recommended because they will log, share and even sell your data in most instances. Always read the T+C's of the service when using a free VPN.
Most free VPN's will use and sell your bandwidth when using their service to third parties. In addition to the privacy concerns, you will also see a huge drop in internet speed when connected to a free VPN, mostly because they run through cheap, budget servers, which also does not guarantee a 'No logs' policy.
We always recommend using a trusted service, like IPVanish!
Why IPVanish is the best VPN for Firestick
Ok, lets ask What is the best VPN for Firestick?
One of the most common questions when it comes to hiding your IP address when using Kodi or Showbox etc is, what is the best VPN for Firestick? Well, here is what we think……
IPVanish is the best VPN for Firestick.
IPVanish VPN offer the fastest speeds for streaming on Firestick. They are found to be most reliable because they offer a high level encryption, work on multiple devices, and own their own servers – which means they are the fastest VPN to use on Firestick!
IPVanish Features
Here are the features that IPVanish offer and what makes them the best VPN for Firestick 2020……
Now thats out of the way, lets look at setting a VPN up on Firestick.
How to setup a VPN on Firestick
Let's get into the tutorial…… First we need to ensure we have an account, and the IPVanish app installed on our Firestick…..
Step 1 – Create an IPVanish account.
First, we need an account to log into the VPN app on Firestick.
A) Register for an IP Vanish account and select your prefered subscription.
B)Keep your login details, we will use these in the next steps.
Step 2 – Download IPVanish on Firestick
Now lets download the IPVanish app on Firestick and setup the VPN.
A) Use the Voice Search button on your remote, or hover to the Search Icon on the Firestick and search for 'IPVanish'
B) Click on IPVanish VPN which will be under APPS & GAMES
C) Click DOWNLOAD and when installed, continue to OPEN IPVanish VPN
Step 3 – Login to IPVanish
Now we have IPVanish installed on the Firestick, we need to login to complete the installation.
A) Using the details from Step 1, log into the IPVanish app with the username and password.
B) Use the 'CONNECT' button to connect to the Best Server, Best City and your chosen country.
C) If you want to connect to a specific Country or City, you can do this now
TECHCHAV TIP – Using the QUICK CONNECT option will provide the fastest and best server based on your location.
D) If you receive a prompt for a CONNECTION REQUEST or similar (as shown below) – Click OK!
E) If you wish to disable or disconnect from the VPN, use the DISCONNECT button from the IPVanish app
Step 4 – Setup a VPN to automatically connect when using a Firestick
Now we have a VPN setup on Firestick, we will configure IPVanish to automatically connect to a VPN when turned on. This is useful if you want your Firestick to ALWAYS be connected to a VPN. This is not required, but is very useful if you use streaming apps like Showbox or Kodi.
A) First navigate to the 'SETTINGS' tab
B) Under the GENERAL tab, enable 'Start IPVanish when device starts' , 'Connect to best server ' under IPVanish Startup (or change to specific server/country if needed)
C) Navigate to 'CONNECTION' tab and enable 'AUTO RECONNECT' and 'KILL SWITCH' if desired.
TECHCHAV TIP – A Killswitch is useful because it will KILL your internet connection if your VPN drops. This will prevent your IP Address being traced to that specific website or service.
That's it! You have now successfully setup a VPN on Firestick! Your IP Address and activity will be secure and hidden when streaming from different apps and services.
Now, we need to make sure it is working as it should….
How to know if you are connected to a VPN on Firestick
Now you are securely connected to a VPN, we need to test to see if the connection is secure. Follow the steps below to check if you are connected to a VPN on Firestick.
Step 1 – Download Firefox, Silk or Puffin Browser from the App store on Firestick – Or use the search function to find one of the browsers and continue to install.
Step 2 – Open the IPVanish VPN app and ensure you are 'CONNECTED' to a VPN.
Step 3 – Open the browser app on Firestick and navigate to https://dnsleaktest.com by typing the URL in the address bar at the top of the browser app.
Step 4 – Use the Standard or Advanced test to ensure there are no DNS leaks – you should only see 1 IP address – the same IP address that will be shown from the IPVanish app.
Step 5 – If both IP Addresses are the same and you only see that IP Address after the DNS leak test, you are fully encrypted through a VPN with no DNS leaks. – If you are seeing multiple IP addresses , reach out to IPVanish for support.
In summary
We ALWAYS recommend using a VPN when streaming on Firestick or Kodi.
In our opinion, IPVanish is the best VPN for Kodi or Firestick.
If you found this useful, please share the post across social media, and follow our social pages!